WE'RE BACK!!
The government's response to COVID-19 did a number on our business, forcing us to shut down for an extended period of time, lose our location and incur massive financial hardship. So it is with great pleasure that we announce our Adult Jujitsu program is back! This class currently meets one night a week and is by invitation only because we are working out of a fairly small location. Unfortunately we do not have youth classes. All participants must be at least 16 years of age.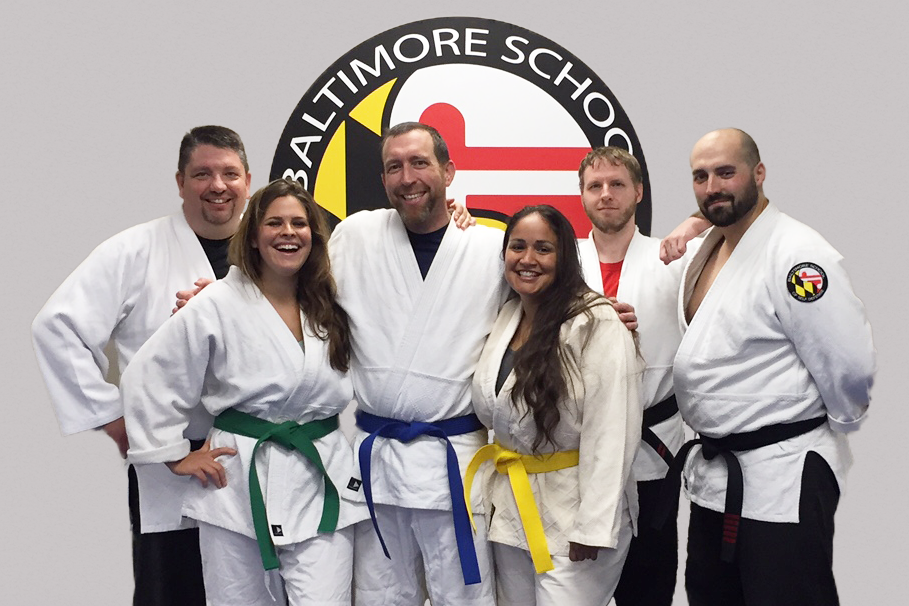 About the Program
We teach Japanese jujitsu, which incorporates aspects of karate, judo and aikido. We don't focus on just stand-up or ground fighting. We incorporate all of it. But we primarily approach it from a self-defense standpoint rather than a competitive or sport application. The specific styles we teach are Budoshin Jujitsu (founded by Professor George Kirby and the late Bill Fromm) and American Combat Jujitsu (founded by Professor Tony Maynard and heavily influenced by the late Professor Wally Jay). If you are interested in checking out a class, please click here to contact us.
Private Group and Corporate Seminars
Yes, we offer private seminars at your location for groups and corporate events! If you're interested, please click here for more information.